About Me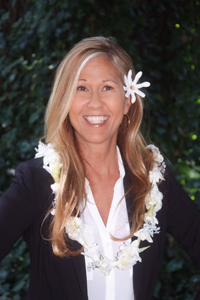 I have over 25 years of real estate experience and have been producing results year-after-year for my happy clients.
Awards & Achievements
* Started producing results immediately
* Earned prestigious Centurion Award (Top 2% of agents worldwide)
* Nominated 2010 for Woman of The Year—City of Aptos
* Lion of the Year 2006-7 & 2010-11
Charity
* I've worked with 2nd Harvest Food Bank on their annual Chef's Dinner where the proceeds go to Feed The Children locally.
* 2004–2009 Easter Seals—Charity Golf Tournaments (Chair & In charge of all aspects)
* Won 2nd in State of California and 12th in Nation in Charity Earnings for Easter Seals Awarded by Century 21 Corporate and Easter Seals Corporate
* 2002 to present Lions Club years helping to raise money for many individuals including scholarships for kids.
Personally
I'm outgoing, competitive and funny. My clients tell me, "I'm a go getter." I'm not pushy until YOU want something. My competitive nature kicks in and I want to win for you! Some of my favorite sports are surfing and playing golf (surf & turf). I haven't much fear to go and do anything to help me grow and learn as a person. I have even run with the bulls in Spain! Your transaction will not scare me!
Scholarly
Studying Cultural Anthropology in college, and working for American Airlines helped fuel my traveling passion. I have traveled to many exotic places all over the world. My goal is to see every country in Africa. My love of Africa calls me to not only visit but to help the needy. For example one of the projects in Zimbabwe, I helped deliver meat to orphanages in remote parts of the country. Also, I've helped protect the gorillas in Rwanda, Uganda and the Congo. I care about people and love to learn about different cultures. In real estate I get to meet and help all sorts of individuals.
Philosophy
I am known as, "The Agent with the Aloha Spirit" Aloha is the secret to the way of life. The spirit of Aloha affects everything we do, not so much in words, it doesn't come from the mouth, it comes from the action. One of the many ways to show you have aloha is from your action and how you deal with things. When you are Buying or selling a home, I use my Aloha Spirit to help soothe and gracefully assist you during this exciting process.